Desindi is a disinfection company from Dénia (Alicante). They contacted me to update the look and feel of its website, make it compatible with mobile devices and adapt it to the new privacy european regulations. I made a modern web design based on current design trends with the goal of reaching a specific audience.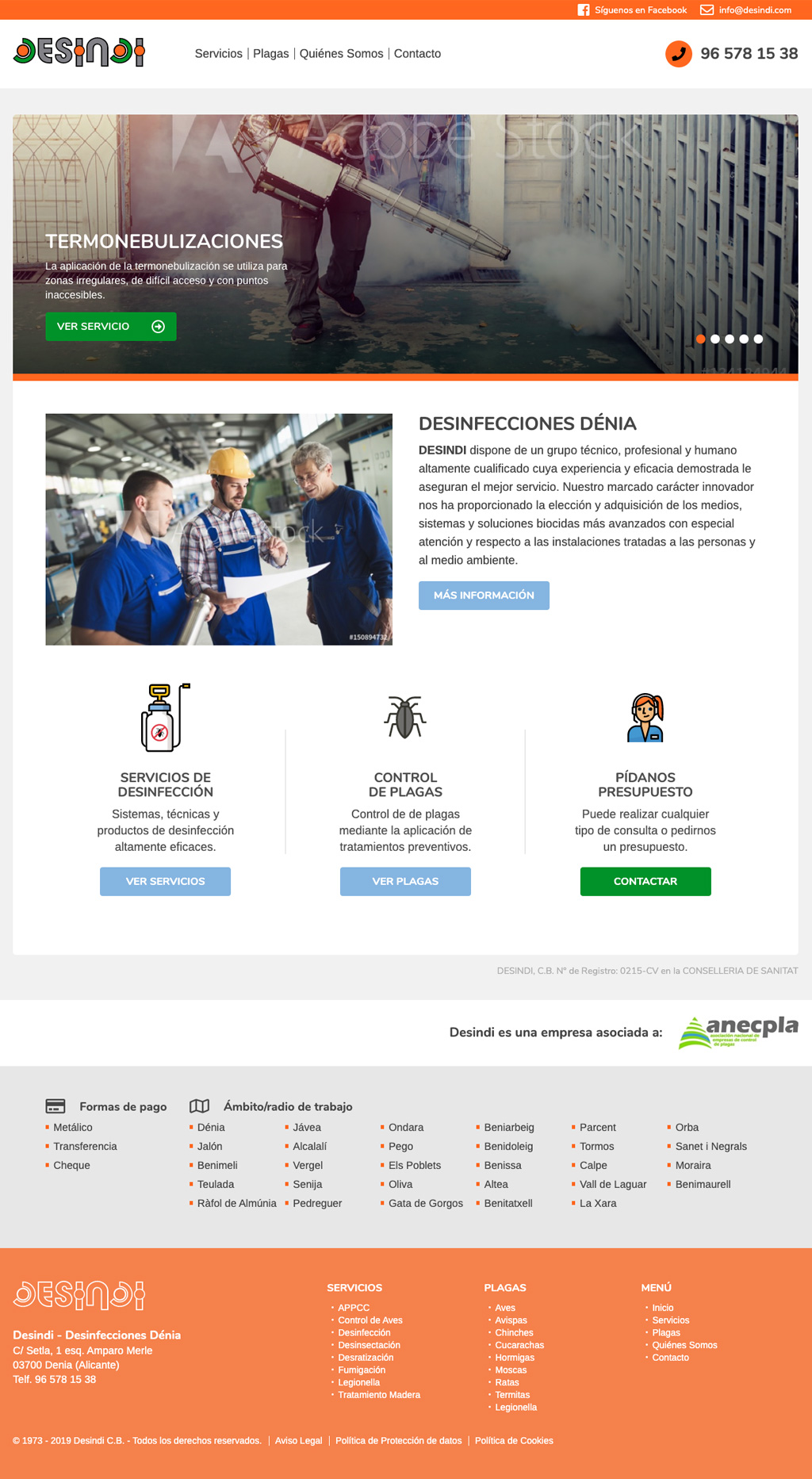 A website focused in Search Engine Optimization
In 2012 I developed a new website for this disinfection company. At that time they contacted me to make a new website because they had one based in table layout with and old design and poor search engine optimization.
Dealing with the logo
Aesthetically, one of the problems to make a brand new design in 2012 for this project was having to deal with his logo. The logo it's pretty historical in Dénia because is very recognizable and all the people know it.
This time I needed a simpler version of the logo to make a design according to the current trends. The client hasn't a vector version of the logo so I had to redraw it to use it in this project.
A modern website adapted to the present times
The 2012's website was one of the first works I did when I was freelance and was made with HTML and CSS without any CMS because the client doesn't need it. This time they needed to update the content, adapt it to mobile devices and adapt the website to the new privacy european regulations (GDPR). Since they didn't need this time Content Manager System, I decided to use Hexo, a simple JS framework based in Node.js.
This made it easier to develop separate templates and the parts of fixed content like the header or the footer of the page.
Also provides a system to deploy the website using Git so updating the code it would be easy than manually upload files with FTP, and also I could use version control to keep records of the changes made in the codebase.