Finding a simple solution
Mario-Paul is a spanish artist based in Alicante who contacted me to get a very simple and functional website to show his works. As a prerequisite, he needed to completely manage himself all parts of this website and because of that I decided to use WordPress CMS for develop this project.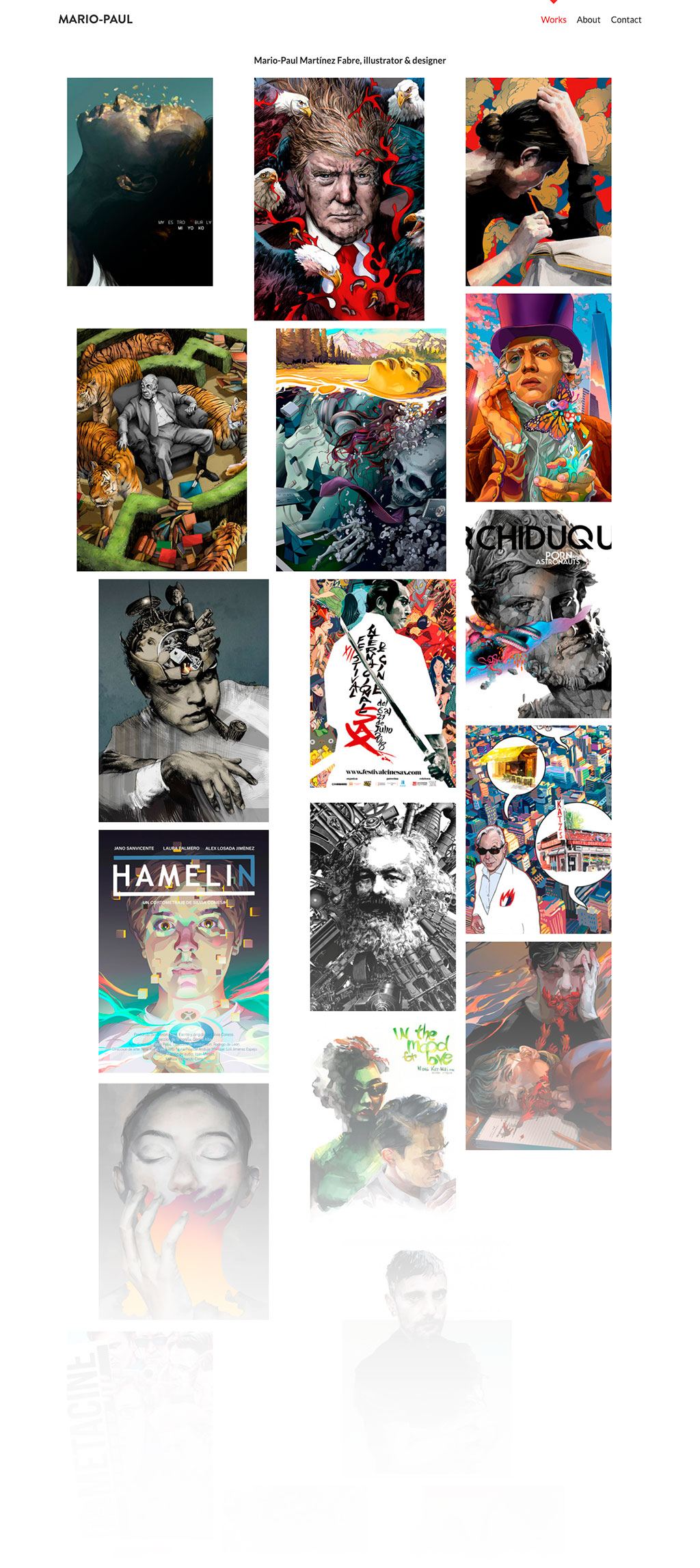 A clean and minimalistic design
In a project like this, the most important thing are the works itself. I decide to go for a clean and minimalistic design that gives the importance that the works of this artist deserve. The client wanted the works to be listed in a unevenly way, because he doesn't like to have a perfect and symmetrical grid of works but rather a more conventional gallery.
The client wanted to manage the website autonomously so I decided to use WordPress as a CMS. I created a custom theme from scratch and the custom fields were managed with ACF.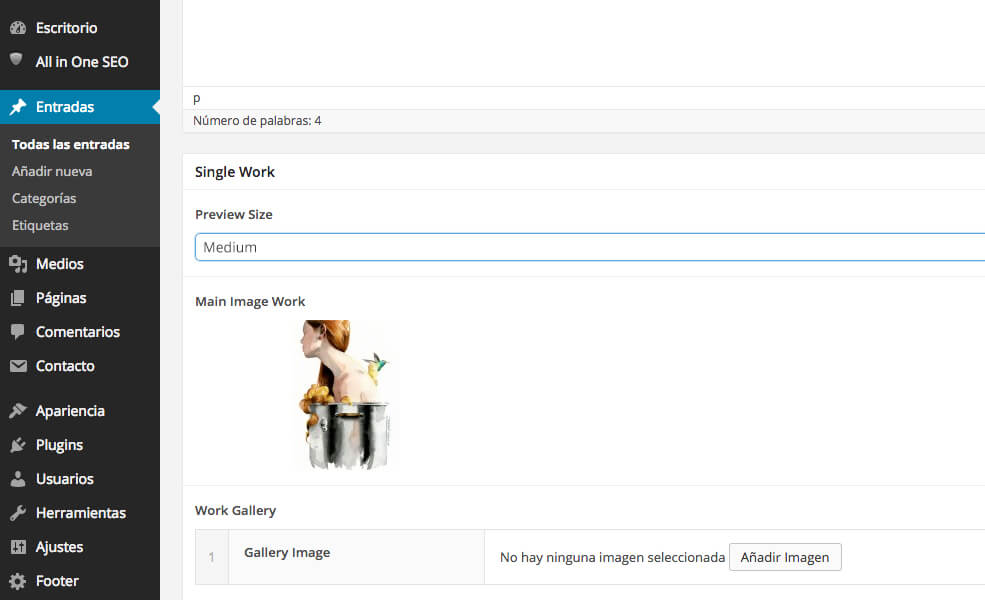 Making efforts on the customization
The most difficult part of the project and the one that the client needs to work as well as possible, was to get a list of works in different sizes and forms. I had to set a several choices of size that let him to select the way that this items will be shown.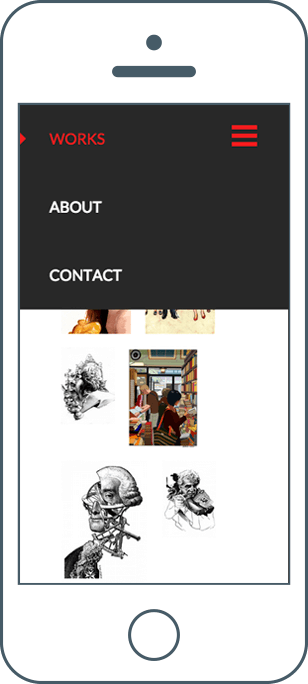 Prepared for any device
A potential client could arrive to your website not only through a desktop environment, also through a mobile device. My major concern was to make the client aware of this type of web traffic and convince him that there is a market that wants to access the web with a diverse range of devices, brands and operative systems, and he had to be prepared for that.
A responsive designed website assures that any visitor will be capable of viewing the content of the site without any problem.
A minimalistic website focused on the works itself
I made a simple portfolio website that allows the client to manage his works and show in the way he wants. A completely custom minimalist design that adapts to any device you access it from.