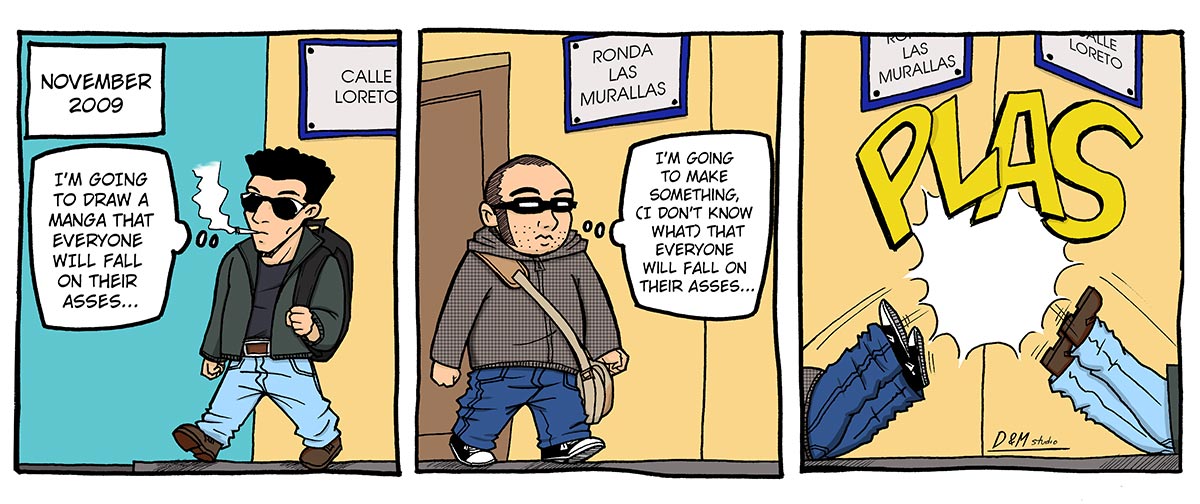 I always liked drawing and read comics but at some point in my life I decided to put aside this hobbies. I couldn't explain why I made this decision, but the fact is, I did. In 2009 I reunited with a friend from school (@rdzartsite) who shared these hobbies with me. From that moment we began to meet again and we couldn't stop talking about comics. My friend didn't draw as often as when we were little but he still had a lot of enthusiasm for this.
This enthusiasm led me to return to reading comics and also drawing even though I haven't been doing this very often lately. About the strip above, it's something I thought I'd do to draw more frequently. As you can see we are @jose.rdz.campos and me reunited. I swear it was like that.
At the time I only make the strip in Spanish and I just translated it to English. I don't know if it has any sense in English so sorry for that! I hope you like it!